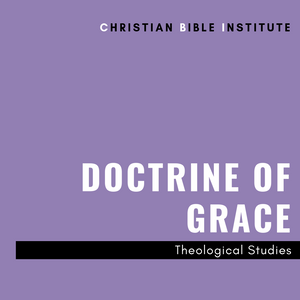 CBI: Doctrine of Grace
CBI: Doctrine of Grace
Basic Theology
Doctrine of Grace is a theology course based on the textbook by Jack Cottrell, Saved by Grace: The Essence of Christianity.  This book is published by the CRA and is available here.
All questions in the assignments should be answered based upon this textbook.  The book has two parts.  The first part, "Grace Distinctions," has very short chapters, so each assignment for that part covers two chapters.  In part two, "Grace Accomplished and Applied," each assignment covers one chapter.

In case you wondered, all CBI assignments are "open book."
NOTE: If this is the first time you have signed up for a CBI course, you will also need to pay the One-time New Student Enrollment Fee.